James Edward Jes Staley is known as Jes Staley. He was the CEO of Barclays from 2015 to 2021 and spent more than three decades at J.P. Morgan before.
Here at World Celebrity Net Worth, we explore Jes Staley net worth 2023 and shed light on the factors contributing to his financial standing for you. Let's follow!
What is Jes Staley Net Worth and Salary in 2023?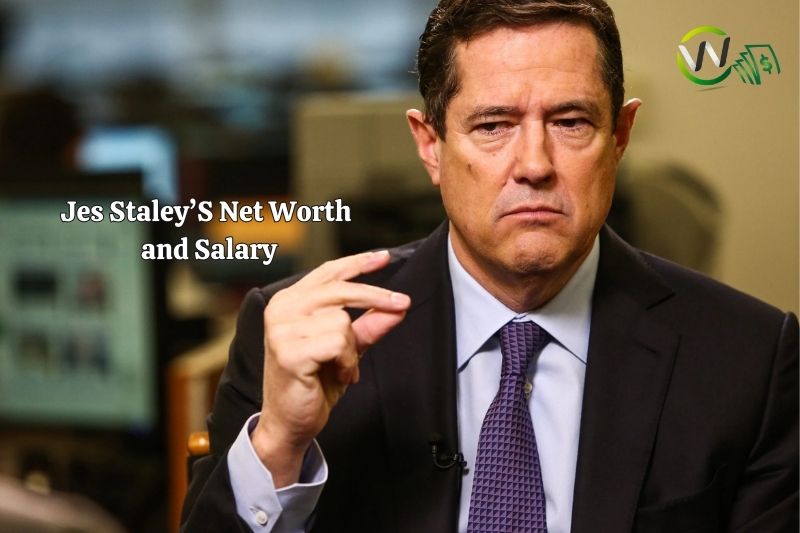 According to reports, Jes Staley's net worth is estimated at around $120 million in 2023. This impressive wealth can be attributed to his long career in the financial services industry.
As of June 1, 2023, Staley's total compensation at Barclays was GBX5,929,000.
Staley's net worth is thanks in part to his ownership of approximately 384,856 shares of JPMorgan Chase & Co (JPM) stock, which is valued at over $54 million.
He holds 9.1 million unvested shares subject to performance measures and another 2.1 million unvested shares not subject to performance review, worth roughly £21.3 million based on the closing price at the time.
Jes Staley Net Worth in the last three years:
2022 $120 Million
2021 $100 Million
2020 $85 Million
Jes Staley's Overview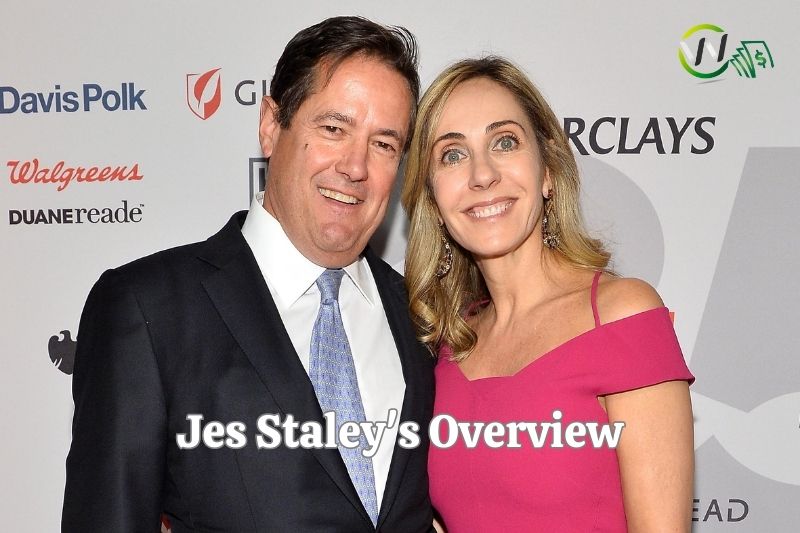 Early Life
Jes Staley was born on December 27, 1956, in Boston, Massachusetts. His father was Paul R. Staley, who served as the president and CEO of PQ Corporation.
Growing up, Jes' family eventually settled outside of Philadelphia, Pennsylvania. His grandfather, Edward Staley, held the position of top executive at W.T. Grant when the company filed for bankruptcy in 1976.
Jes' brother, Peter Staley, is known for his work in HIV/AIDS activism. On his mother's side, Jes' maternal grandfather was James Rhyne Killian, who served as the President of the Massachusetts Institute of Technology from 1948 until 1959.
After completing high school, Jes Staley went on to attend Bowdoin College, where he graduated cum laude with a degree in economics.
Career
Jes Staley joined Morgan Guaranty Trust Co. of New York in 1979. He spent the 1980s working in the bank's Latin America division. He was serving as head of corporate finance for Brazil and general manager of the company's Brazilian brokerage firm.
In the early 1990s, Staley became one of the founding members of J.P. Morgan's equities business to run the Equity Capital Market and Syndicate groups. By 1999, he was appointed head of the bank's Private Banking division.
In 2001, Staley was promoted to CEO of J.P. Morgan Asset Management, a position he held until 2009. Under his leadership, client assets expanded from $605 billion to nearly $1.3 trillion.
Staley's work on J.P. Morgan's strategic investment in Highbridge Capital Management earned him recognition as one of the twenty hedge fund superstars at the firm. He also contributed to making J.P. Morgan an LGBT-friendly company.
In 2009, Staley was promoted to Chief Executive of the Investment Bank, where he was responsible for overseeing and coordinating the firm's international efforts across all lines of business.
In 2013, he left J.P. Morgan after more than 30 years to join BlueMountain Capital as a managing partner. Staley briefly served on the board of directors of Swiss global financial services company UBS in 2015 before being appointed group chief executive of Barclays in December 2015.
However, his career faced controversies, including an attempt to unmask a whistleblower and his relationship with Jeffrey Epstein. Staley stepped down as CEO of Barclays on November 1, 2021, amid a regulatory probe into his ties with Epstein.
Personal Life
He met his wife, Debora Nitzan Staley, when she was a 19-year-old student. The couple has since had two daughters together. The family maintains residences on Park Avenue in New York City.
Jes is a devoted Boston Red Sox fan. He has been known to donate money to the Democratic Senatorial Campaign Committee.
Why is Jes Staley Famous?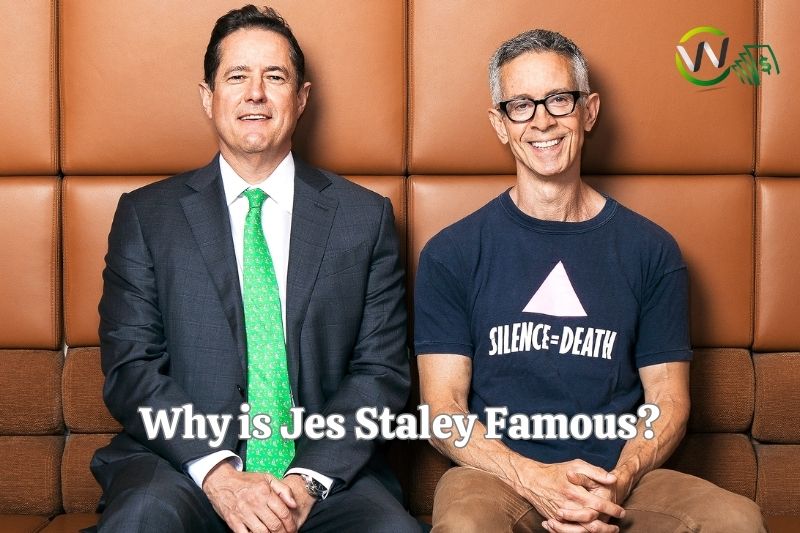 Jes Staley is a prominent figure in the global bank industry and is best known for his tenure as the CEO of Barclays.
He had an extensive career in banking, particularly with J.P. Morgan, where he served in significant roles, including the CEO of the Investment Bank. However, his reputation is not solely tied to his professional accomplishments.
Staley made headlines when he resigned from Barclays following an investigation into his relationship with controversial figure Jeffrey Epstein. His extensive career and his connection to high-profile legal and ethical issues have contributed to his notoriety.
FAQs about Jes Staley
What were his roles at J.P. Morgan?
Staley joined J.P. Morgan in 1979 and spent over three decades there. His roles included running the Asset Management business and serving as CEO of the Investment Bank.
Why did Jes Staley leave Barclays?
Jes Staley stepped down as CEO of Barclays in November 2021 during an investigation into his relationship with the late financier Jeffrey Epstein, conducted by British financial regulators.
What are some of Jes Staley's notable achievements?
As the head of Barclays, Staley was notable for his emphasis on investment banking, a strategy that contrasted with many of his peers in the industry. Under his leadership, Barclays remained one of the few European banks with a significant Wall Street presence.
Who replaced Jes Staley at Barclays?
CS Venkatakrishnan, previously the chief risk officer at Barclays, took over as interim CEO following Staley's departure.
Conclusion
In conclusion, Jes Staley's net worth in 2023 reflects his remarkable achievements and contributions to the finance industry.
While the exact figure of his net worth may vary depending on various sources and market fluctuations. But it is evident that Staley has amassed significant wealth throughout his career.
If you want to know about him, check out our website WCnetworth.com for more information. Thanks for reading!