Michael Richard Weir, known as Mike Weir, is a renowned Canadian professional golfer. He has made significant strides in his career and achieved remarkable success on the PGA Tour.
Alongside his notable achievements, fans, and enthusiasts are often curious about the financial aspect of his career.
Here at World Celebrity Net Worth, we will delve into Mike Weir net worth in 2023, exploring the factors contributing to his wealth and more. Let's follow!
What is Mike Weir Net Worth and Salary in 2023?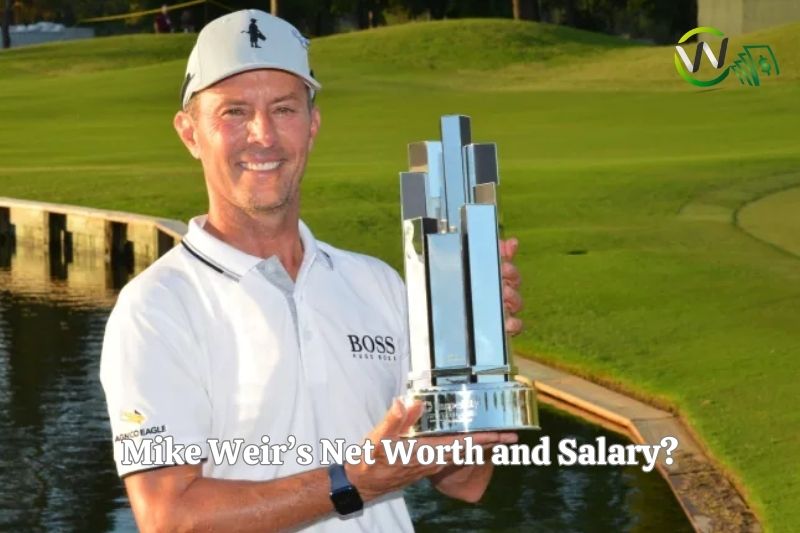 According to some reports, Mike Weir has an impressive net worth of $25 million in 2023. Weir has accumulated his wealth through various sources, including golf winnings, endorsements, and other business ventures.
His career earnings exceed $28 million, and he has earned an average annual salary of $903k.
In addition to his golf winnings, Weir has also partnered with numerous high-profile brands for endorsement deals, such as TaylorMade, Adidas, Bell Canada, RBC, Thomson-Reuters, Esquire Watches.
Mike Weir's Overview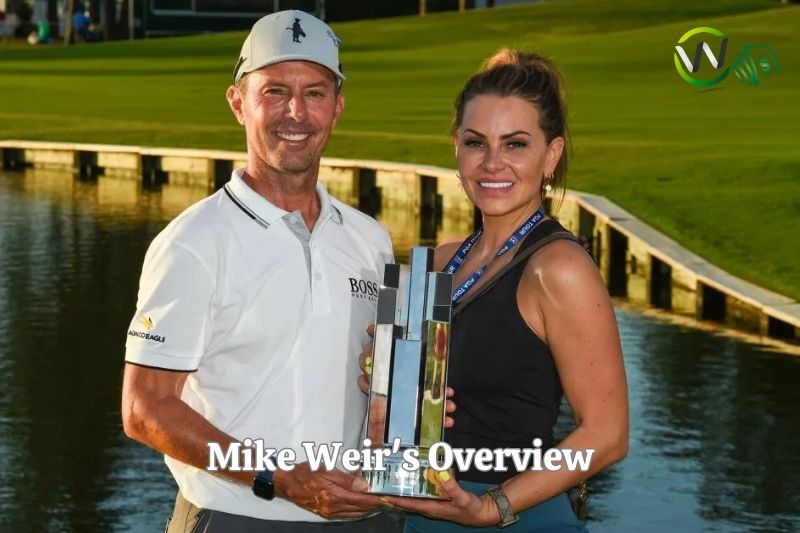 Early Life
Mike Weir's real name is Michael Richard Weir. He was born on May 12, 1970, in Sarnia, Ontario. As a young boy, he was enthusiastic about sports, with his first love being hockey.
However, his fate changed when he picked up his first golf club at the age of eight, introduced to the game by his father, Richard. Recognizing Mike's budding interest and natural aptitude for golf, his father bought him a second hand set of left-handed clubs.
He attended St. Michael Elementary School in Brights Grove and St. Clair Secondary School in Sarnia. He is a graduate of Brigham Young University with a major in Recreation Management.
Career
Canadian professional golfer Mike Weir has had an illustrious career spanning over three decades.
Known for his left-handed play, Weir made a name for himself by winning the prestigious Masters Tournament in 2003, making him the only Canadian man ever to win a major championship.
Throughout his career, Weir has spent over 110 weeks in the top 10 of the Official World Golf Ranking between 2001 and 2005.
He has also accumulated eight PGA Tour victories, including the Air Canada Championship in 1999, the World Golf Championships-American Express Championship in 2000, THE TOUR Championship in 2001, the Bob Hope Chrysler Classic and Nissan Open in 2003, and the Fry's Electronics Open in 2007.
Weir's perseverance and dedication to the sport have earned him numerous accolades, such as the Lionel Conacher Award for Canada's Male Athlete of the Year and the Order of Canada in 2009.
Personal Life
As a sophomore at Brigham Young University, he met his future wife, Bricia. She is a native of Mexico and grew up mostly in Los Angeles, California. She is also an accomplished tennis player.
The couple eventually divorced in 2005, and Weir later became engaged to Michelle Money, a former contestant on the reality TV show The Bachelor. They announced their engagement on January 9, 2023, on Instagram.
Why is Mike Weir Famous?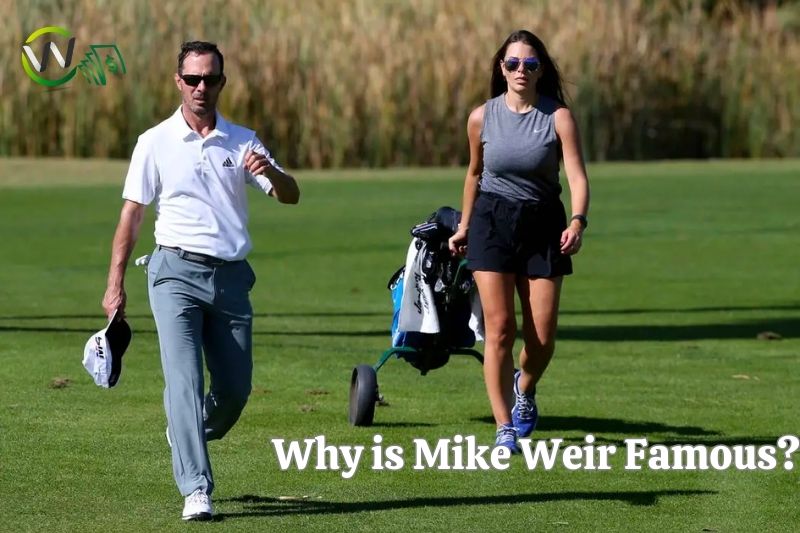 Mike Weir is famous for being a Canadian professional golfer who plays left-handed and has achieved significant success in the sport.
He is best known for winning the Masters Tournament in 2003, making him the only Canadian man ever to win a major championship.
Throughout his career, Weir has spent over 110 weeks in the top 10 of the Official World Golf Ranking between 2001 and 2005. His accomplishments have earned him numerous awards and recognition.
FAQs about Mike Weir
What is Mike Weir's playing style?
Mike Weir is a left-handed golfer with a smooth and consistent swing. He is known for his accuracy and ability to shape shots. Weir's game revolves around strong ball-striking and a reliable short game.
He has a solid putting stroke and is considered a good clutch putter. Weir's game has often been praised for its precision and ability to handle pressure in high-stakes situations.
Has Mike Weir won any other major championships?
Mike Weir has not won any other major championships besides the 2003 Masters Tournament. While he has had a successful career on the PGA Tour, including several victories, he has not been able to capture another major title.
Has Mike Weir represented Canada in the Olympics?
Mike Weir has represented Canada in golf at the Olympic Games. Golf was reintroduced as an Olympic sport in 2016 after a long absence, and Weir had the opportunity to represent Canada in the 2021 Tokyo Olympics.
Conclusion
In conclusion, Mike Weir's net worth in 2023 reflects his successful career as a professional golfer and his various endeavors both on and off the golf course.
While the exact figure may vary depending on sources and fluctuations in his financial portfolio. But it is evident that Weir has amassed significant wealth through his tournament earnings, endorsements, and charitable activities.
If you want to know about him, check out our website WCnetworth.com for more information. Thanks for reading!