Scott Galloway is an American advertising theorist, author, and professor. He's best known for his work in digital and brand marketing strategies.
He was a professor at the NYU Stern School of Business, where he taught brand strategy and digital marketing.
Here at World Celebrity Net Worth, we explore the latest information regarding Scott Galloway net worth in 2023, shedding light on his diverse ventures and the factors contributing to his financial standing.
What is Scott Galloway Net Worth and Salary in 2023?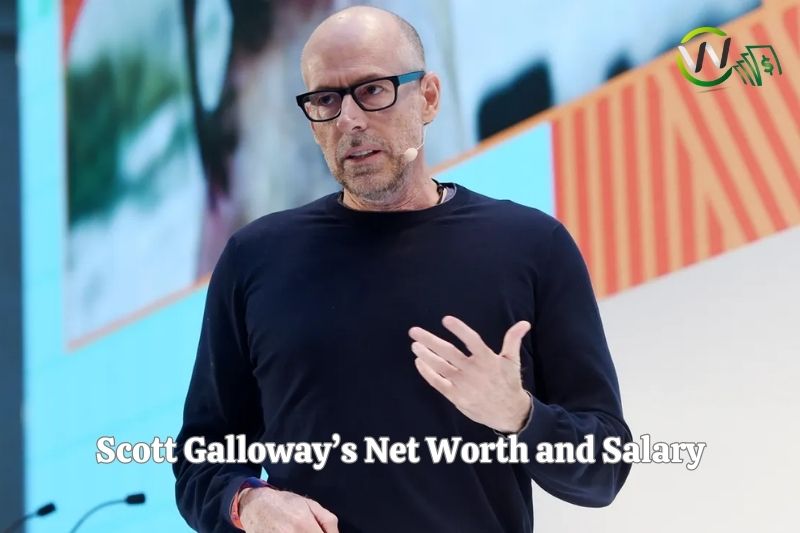 According to reports, Scott Galloway has amassed an impressive net worth of $40 million as of 2023, making him become one of the famous professors and authors in the world.
As a public speaker, Galloway earns an impressive $5 million per year in speaking fees, according to New York Times. He charges $50,000 for virtual events and a staggering $250,000 for live international events.
Galloway's entrepreneurial ventures have contributed significantly to his net worth, with companies like Urban Outfitters paying him an annual salary of $440,000.
Stock Holdings
In December 2019, Scott wrote a very harsh article about Twitter CEO Jack Dorsey.
Galloway said in the letter, which was sent to Twitter's executive Chairman Omid Kordesanti, he said that he owned 334,000 shares of Twitter, which were worth a little more than $10 million at the time the letter was published.
At various points that stake has been worth as much as $15 million and as little as $5 million.
Scott Galloway's Overview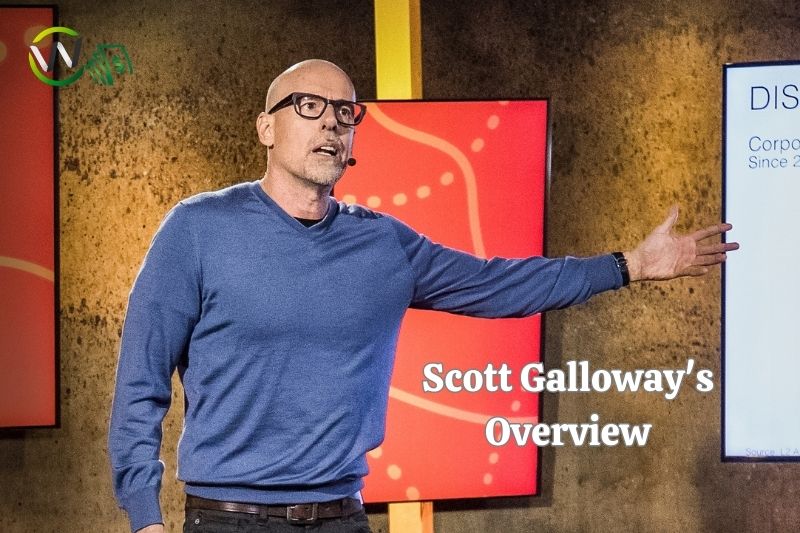 Early Life
Scott Galloway was born on November 3, 1964. He spent his early years in Los Angeles, California.
His father was a Scottish immigrant and worked as a sales executive. His mother was a Jewish emigrant from London, England. She had a job as a secretary.
Growing up in a diverse household, Galloway learned the value of hard work and determination from his parents.
He studied at the University of California where he earned a Bachelor of Arts degree in Economics in 1987.
Later, he pursued higher education at the UC Berkeley Haas School of Business. Finally, he graduated with an MBA in 1992.
Career
Galloway has founded nine companies throughout his career, such as Prophet, Red Envelope, L2, and Section4.
He has also served on the boards of directors for prestigious organizations. It includes The New York Times Company, Urban Outfitters and UC Berkeley's Haas School of Business.
Galloway's accomplishments have earned him recognition as one of the world's best business professors by Poets & Quants and as a Global Leader of Tomorrow by the World Economic Forum.
Galloway is a New York Times bestselling author, having written many books.
His work extends beyond academia and entrepreneurship, as he hosts the Prof G Pod and Pivot podcasts, writes the weekly No Mercy / No Malice blog, and stars in the Bloomberg television show, The Prog G Show.
Despite his achievements, Galloway remains dedicated to education, donating 100% of his NYU salary back to the university and contributing millions to institutions like Berkeley, UCLA, and NYU for immigrant student fellowships.
Real Estate
The city of New York Scott owns a 3,300-square-foot apartment in SoHo, but he spends most of his time at his home in Delray Beach, Florida.
He bought his first Delray home in 2013 for a little over $1 million. He sold this house for $3.7 million in January 2022.
Personal Life
He has been married twice. He has two sons from his second marriage. His first marriage ended in divorce in 1998 when he was 34 years old. And his second marriage ended in 2016.
The identity of his ex-wives remains undisclosed, as Galloway prefers to keep his personal life away from the public eye.
Why is Scott Galloway Famous?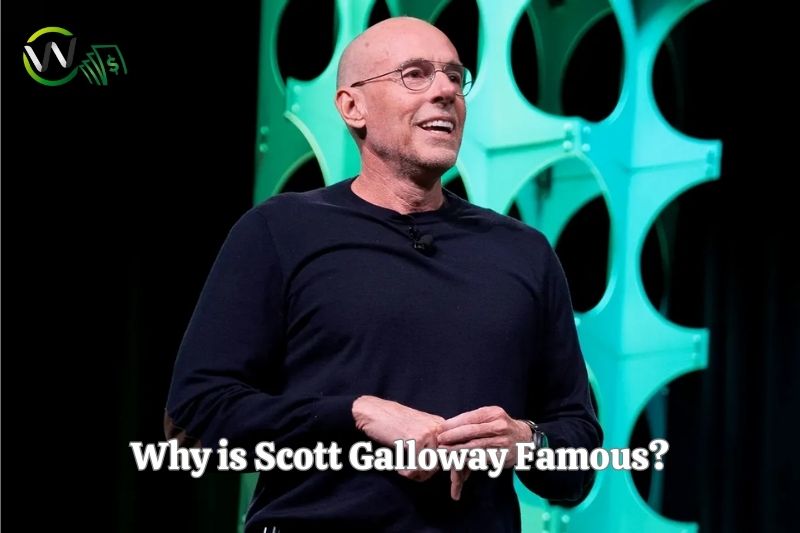 Scott Galloway is famous for being a multifaceted individual with expertise in marketing, entrepreneurship, and academia. He is a Professor of Marketing at NYU Stern School of Business.
Galloway is also a bestselling author, known for his books The Four, The Algebra of Happiness, and Post Corona: From Crisis to Opportunity. His insightful analysis and often controversial opinions have made him a prominent figure in the world of business and marketing.
FAQs about Scott Galloway
What are Galloway's views on big tech companies?
Scott Galloway is known for his critique of big tech companies, especially the Big Four – Amazon, Apple, Facebook, and Google.
He argues that these companies have amassed too much power and need to be regulated or broken up to ensure fair competition.
Is Scott Galloway on social media?
Scott Galloway is active on social media. He often shares his opinions and insights on Twitter and LinkedIn. He also has a YouTube channel where he posts lectures and talks.
What is Section4?
Section4 is an education technology company founded by Scott Galloway in 2019. The platform offers Sprint courses aimed at delivering practical business insights from top business school professors.
Conclusion
In conclusion, Scott Galloway's net worth in 2023 reflects his remarkable achievements and contributions to the business world.
While precise details of his net worth may vary, it is evident that Galloway's entrepreneurial spirit and insightful perspectives have positioned him as a prominent figure in the business realm.
If you want to know about him, check out our website WCnetworth.com for more information. Thanks for reading!