In this comprehensive article, we're turning the spotlight onto Shari Arison, an influential personality in the global business landscape. 
As the heiress to the Carnival Cruise Line fortune and an accomplished businesswoman in her own right, she holds a unique place among the globe's wealthiest individuals.
So WCnetworth will unpack Shari Arison net worth in 2023, looking at her journey to staggering wealth and much more. Let's follow!
What is Shari Arison's Net Worth and Salary in 2023?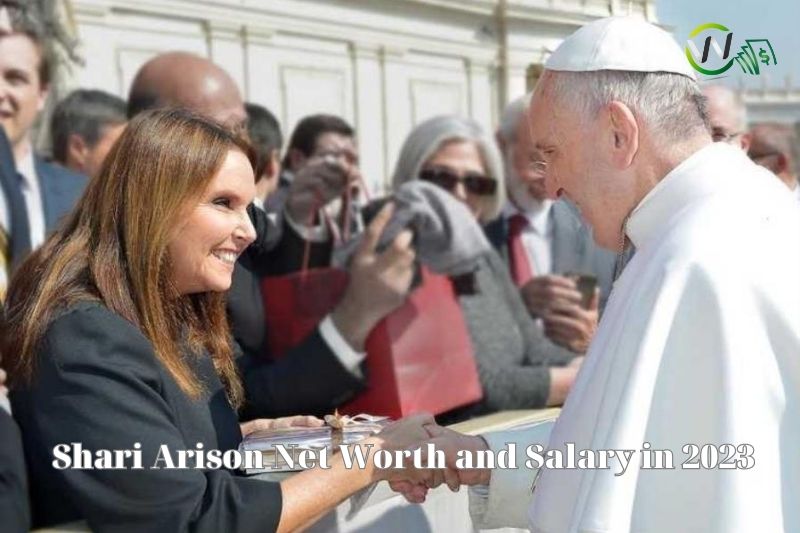 According to Forbes, Shari Arison boasts an impressive net worth of approximately $4.4 billion in June 2023. 
This staggering wealth can be attributed to her diverse portfolio of businesses, including her ownership of Arison Investments and her previous controlling stake in Bank Hapoalim.
While her exact salary remains undisclosed, it is evident that Arison's financial success stems from her strategic investments and her late father, Ted Arison's inheritance.
Shari Arison's Overview
Early Life
Shari Arison was born in New York City on September 9, 1957. She is the daughter of businessman Ted Arison and Mina Arison Sapir. Shari has an older brother named Micky.
In 1966, her parents divorced, prompting her to move to Israel with her mother. At the age of 12, she returned to the United States to live with her father.
She returned to Israel five years later to enlist in the Israel Defense Forces. Shari's early life was marked by frequent travels between Israel and Miami, often feeling displaced and torn between worlds.
She joined the Israel Defense Forces at 17, then moved back to Miami for 16 years, attended Miami Dade University but didn't graduate, married her first husband, had three children, and established the foundation with her father.
Career
Shari Arison has made a significant impact in various industries. As the daughter of the late Ted Arison, founder of the famous cruise ship line Carnival Corp., Shari inherited a substantial fortune upon her father's passing in 1999.
Arison owns Arison Investments, a holding group that controls a stake in the Tel Aviv-based Bank Hapoalim. For 21 years, she was the bank's controlling shareholder until she sold some of her shares in November 2018.
Additionally, she owned Shikun & Binui, a leading infrastructure, and real estate development company, for 22 years before selling it to the Saidoff Group on August 6, 2018.
According to reports from Fortune magazine, Her company lost another $2.2 billion in the fourth quarter of 2020, bringing its total net losses from the pandemic to $10.2 billion because of the affective of COVID-19.
Philanthropy
Besides her business endeavors, Shari Arison is also deeply involved in philanthropy through The Ted Arison Family Foundation, which comprises several philanthropic organizations operating as its subsidiaries.
In 2010, she was awarded the America-Israel Friendship League's Partners for Democracy award for her contributions to promoting the economies of Israel and the United States.
Arison's commitment to social responsibility extends beyond her businesses and philanthropic organizations.
In March 2009, she sponsored Israel's third annual "Good Deeds Day," inspiring thousands of Israelis to volunteer nationwide through her non-profit organization, Ruach Tova.
The event gained worldwide media attention and showcased her dedication to fostering positive societal change.
Despite facing challenges, such as protests in 2003 after 900 workers were fired from Bank Hapoalim, Shari Arison has remained steadfast in her pursuit of success and social impact.
Personal Life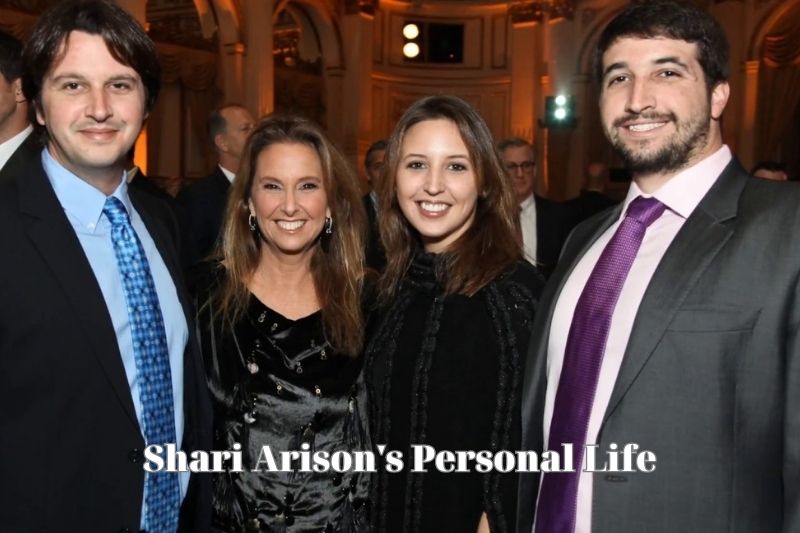 Shari Arison has experienced her fair share of personal ups and downs in her married life. She has been married and divorced three times. Her first husband was Jose Antonio Sueiras, an officer on one of the ships owned by her father, Ted Arison.
Together, they had three children. Shari's second marriage was to basketball player Miki Dorsman, with whom she had one child. Her third and most recent marriage was to Ofer Glazer, which ended in divorce.
Why is Shari Arison Famous?
Shari Arison is renowned for her multifaceted accomplishments as a businesswoman, philanthropist, and heiress.
As the owner of Arison Investments and The Ted Arison Family Foundation, Shari has made significant strides in business and philanthropy. Forbes has recognized her as one of the most influential women globally and among the world's greenest billionaires.
Her dedication to social causes has earned her prestigious accolades like the Medal of Light award from Israel's parliament in 2016.
Shari Arison has solidified her fame and legacy through her diverse achievements and unwavering commitment to making a positive impact.
FAQs about Shari Arison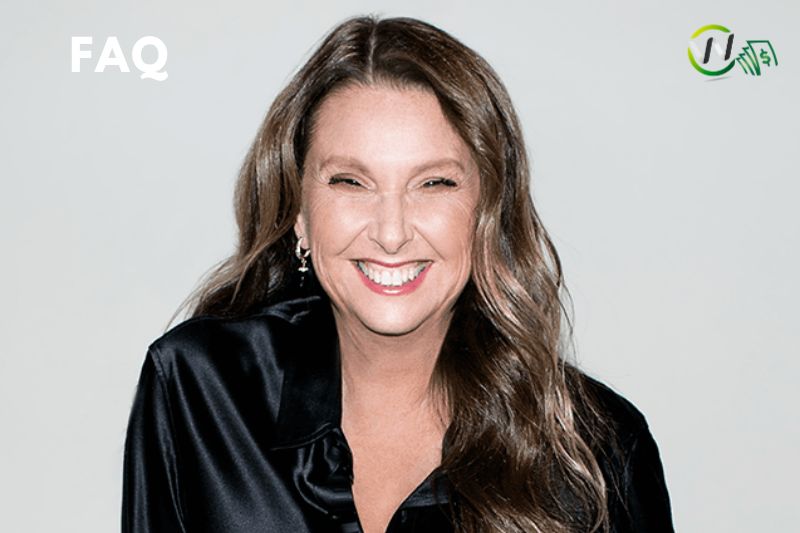 How old is Shari Arison?
Shari Arison age is 65 years old.
How tall is Shari Arison?
Shari Arison height is unknown.
How much is Micky Arison net worth?
Businessman Micky Arison of the United States has a fortune of $10 billion.
Who is the richest girl?
There are 337 women on the 2023 list of the world's billionaires, and one of them is a familiar face at the top. French President Françoise Bettencourt Meyers's tenure continues.
Conclusion
In conclusion, our exploration of Shari Arison's financial journey and net worth in 2023 provides a remarkable insight into the world of global billionaires.
If this fascinating account of Arison's financial trajectory has piqued your interest, we invite you to delve further. Our series on World Celebrity Net Worth offers detailed insights into the financial standings of the world's most notable figures.